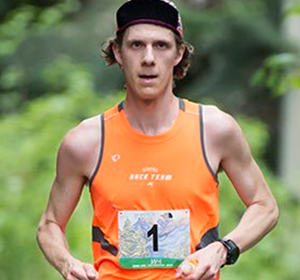 Adam Way
Hometown
North Vancouver, BC
Resides
North Vancouver, BC
Like many who are fortunate enough to grow up on the North Shore, I began by hiking our local trails, mostly for fun. Eventually, I realized that I could cover more ground if I ran, so I did. Over a number of years, this evolved into a passion for trail running. I have run short distance trail races to ultra marathons (up to 100 miles) and everything in between.
However, over the last several years, my focus has turned away from the trails back to the roads. As a father, husband and lawyer, I have a hard time justifying four to five hour runs on the weekends.
So, instead, I now pound a lot of pavement, as they say. Improving in these distances has provided a new, exciting challenge and reignited a passion for simply running hard. That said, I still find time to jump into a trail race here and there.
PRs: 10km (34:39); half marathon (1:17)